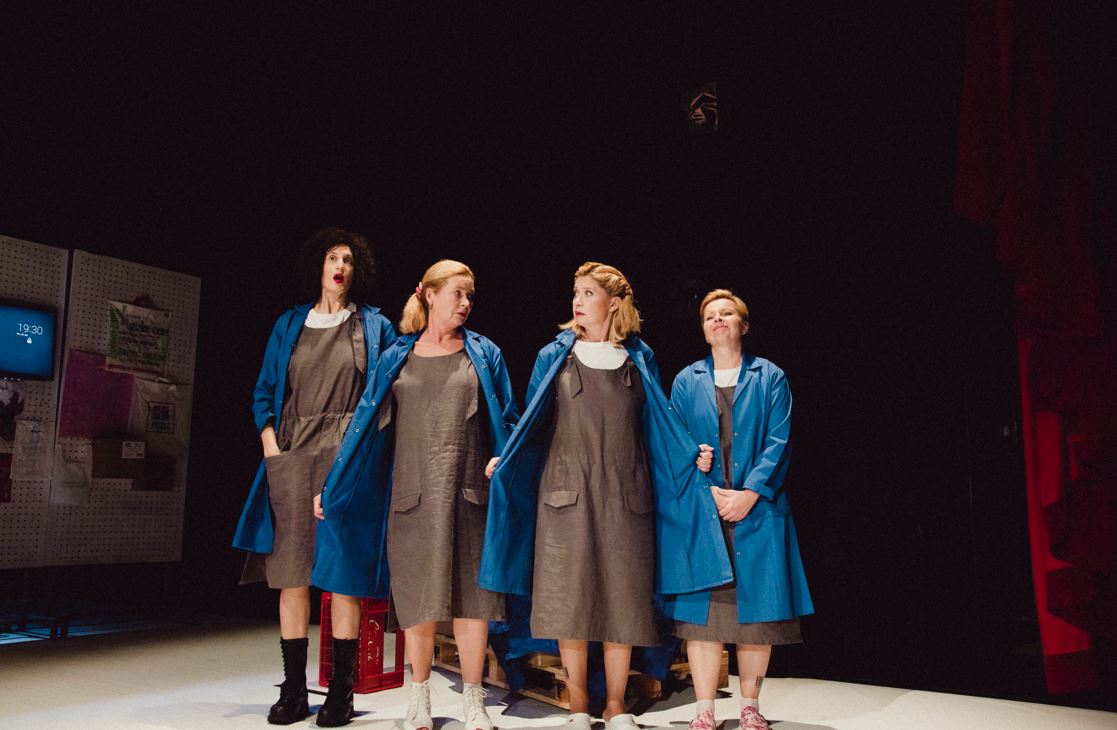 Fest Mest+

Brežice
Prešeren Theatre Kranj in Brežice: Our Warehouse
Posavski muzej Brežice
16.5.2023 at 19.30
"The same thing every day. Stacking, packing, declaring. Opening, cutting, bouncing boxes up and down, uuuup and doooown. Never ending. Just when you think it's all stacked, just when you're about to breathe a sigh of relief – bam! They're already rolling in more and more boxes."
The protagonists of Our Warehouse are four exploited warehouse workers who have to sacrifice their health, their happiness and their families in order to survive. A social drama that is as funny as a comedy. A metaphor for lost dreams and deeply buried desires. Winner of the Slavko Grum Award for the best Slovenian drama script, which you will easily identify with. Visit Brežice to see this story by the Prešeren Theatre Kranj.
Tickets:
• Regular (adults, employed) – EUR 15,
• Seniors – EUR 13,
• Pupils, students, unemployed – EUR 9.
Buy tickets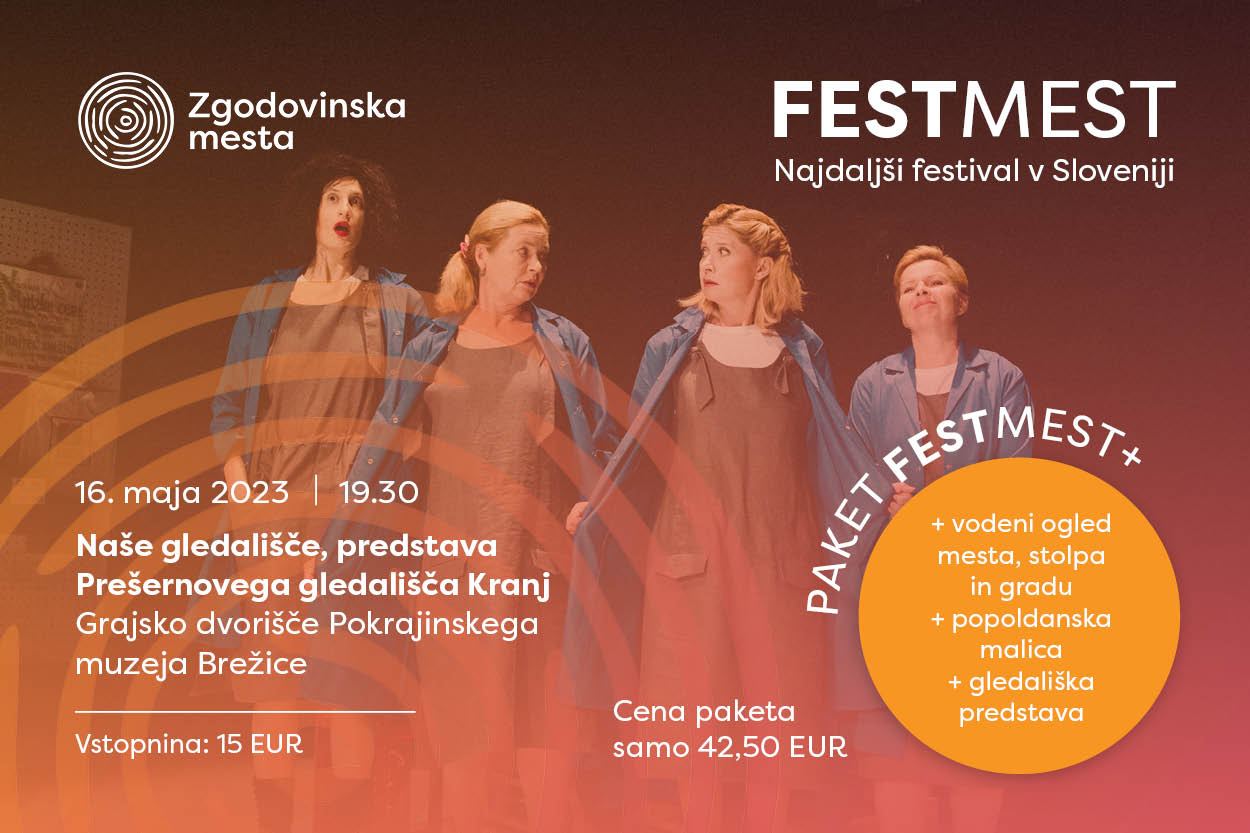 FESTMEST+
The event can also be part of your FEST MEST+ experience package, which includes:
Brežice guided tour, visit of Brežice museum and Water tower;
Late lunch with traditional menu at Guesthouse Les
Theater performance Our warehous at 19.30
Buy package
Take a walk through Brežice
Add to Google Calendar