Celje
What to see in this city?
Get to know the city
---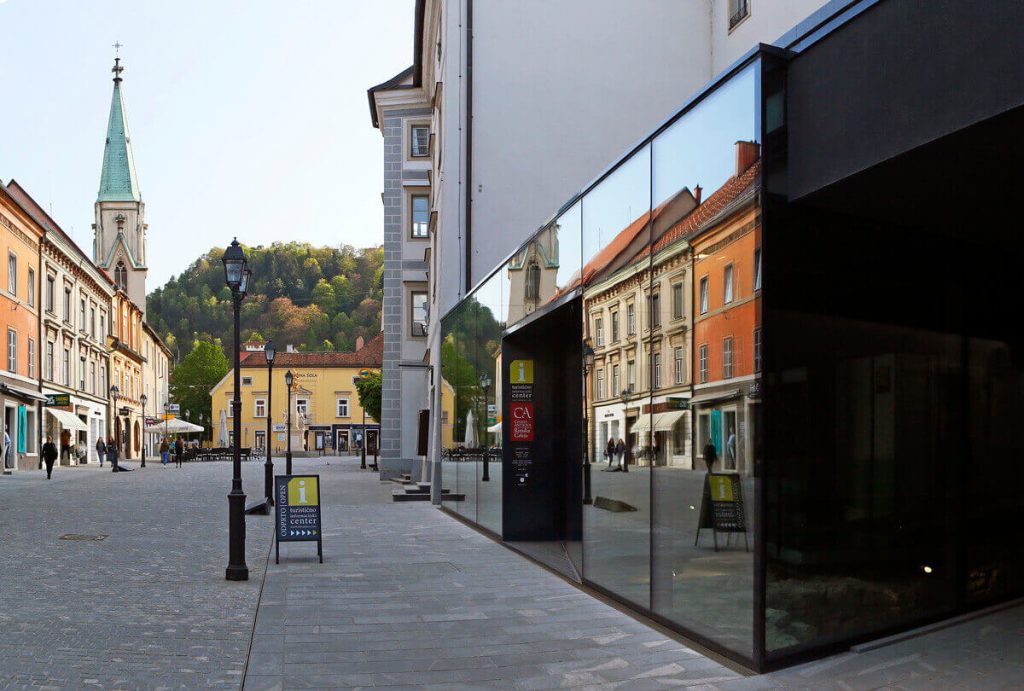 A walk through the town
Take in the atmosphere of the town and set off on a new adventure.
Celje Old Castle –  the restored medieval castle was once the seat of one of the strongest and most influential families – the Counts of Celje. Nowadays various events are held there, and among its exhibits is a permanent exhibition of medieval torture devices.
Old Town Centre  – a walk through the old town centre is like a walk through time; remains of Romans roads, medieval towers, exceptional architectural heritage and modern squares with a variety of bars, restaurants and boutiques.
Old Counts' Mansion – the most beautiful Renaissance building in the town was built between 1580 and 1603 on the site of the former administrative and agricultural buildings of Celje's Lower Castle. Today it houses the Celje Regional Museum and the famous 'Celje ceiling', which was discovered in 1926.
Prince's Mansion – the residence of the Counts of Celje from the 14th and 15th centuries. Today part of the mansion houses the Celje Museum of Contemporary Art and a permanent archaeological exhibition – part of the Celje Regional Museum.
St. Daniel's Church – the present day appearance of the church, which was elevated to the status of cathedral in 2006, dates from the second half of the 20th century. It contains a Gothic chapel of Our Lady of Sorrows with rich stonework and a stone statue of Pieta, medieval frescoes and a Venetian main altar.
Celje Hall – this former German house on Krekov trg (Krek's Square) was built in the neo-gothic style. In the years 1905/6, Celje's German residents erected it to counter the Slovenian Narodni dom (literally: The Nation's Home). Right up until the fall of old Austria it was the social centre of Celje's German bourgeoisie. It was later renamed Celje dom (Celje Hall) and housed the town's cinema.
Narodni dom (The Nation's Home) – this neo-Renaissance building from the late 19th century was built according to the plans of the Czech architect Vladimir Hrasky. In the time of old Austria, the Celje Narodni dom was the cultural and social centre for the town's residents; today it houses the Celje municipal offices.
---