Novo mesto
TURISTIČNO INFORMACIJSKI CENTER NOVO MESTO
What to see in this city?
Get to know the city
---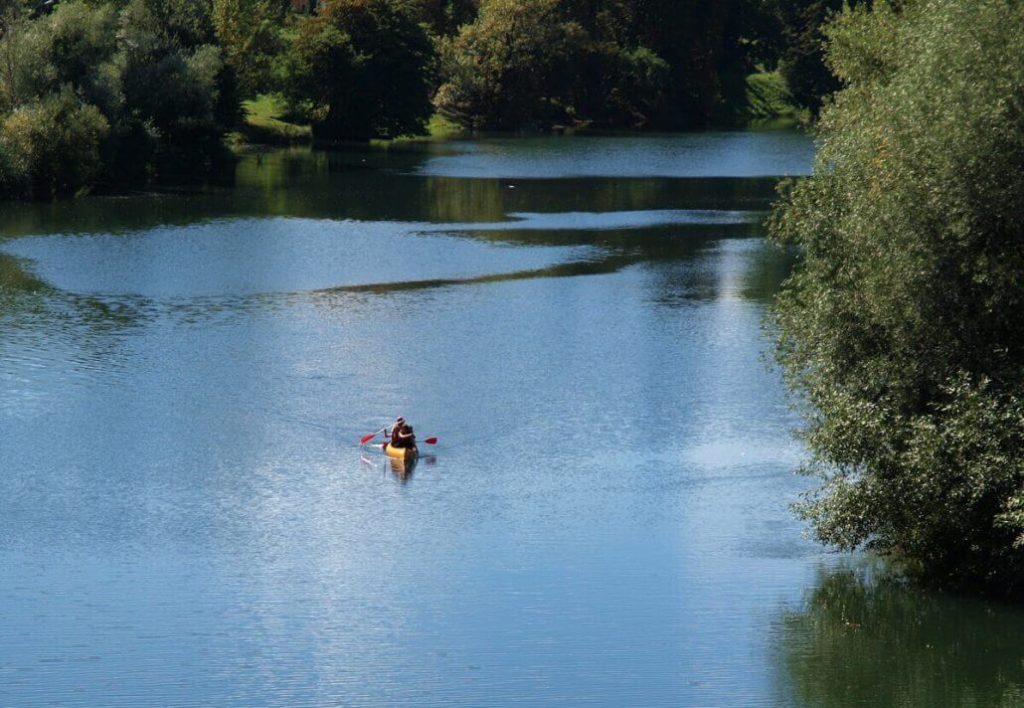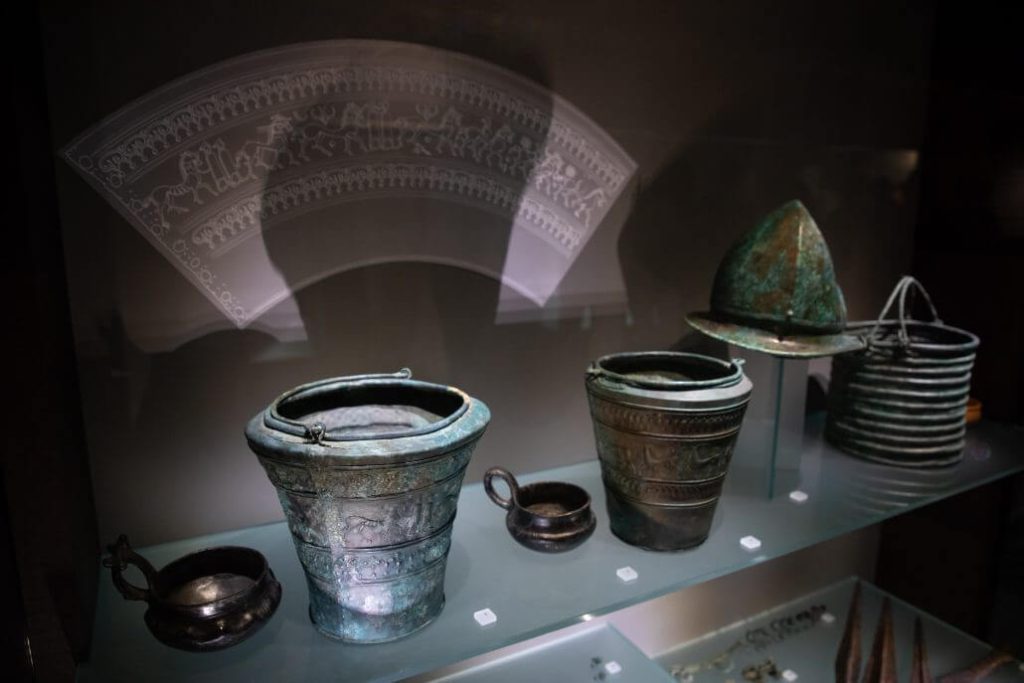 A city of situlae
Discover the city's most important corners, magnificent history and picturesque nature. Visit:
The old town centre, which is surrounded by remnants of the medieval city walls and where in the central area you can see Glavni trg (Main Square), Rotovž (City Hall), St. Nicholas's cathedral with its altar picture by Tintoretto, the Franciscan monastery and library, the riverbank with buildings built on the remnants of the former town walls and with cellars built into the stone above the Krka river, and the birth house of the famous painter and graphic artist Božidar Jakac;
The Dolenjska Museum – visitors can see a complete presentation of the prosperous Dolenjska Hallstatt. Among the valuable finds from the Iron Age are figurally decorated situlae and glass beads, which adorn jewellery made from amber and bronze.
Nicholas's Cathedral, the Gothic St. Nicholas's cathedral, a perennial feature of Novo mesto, spanning skywards on a small hillock on the bend in the Krka river nestled in the historic old town centre. The cathedral is the most notable of the city's cultural monuments and one of its central symbols which also helps shape Novo mesto's silhouette.
The Krka river is one of the unmissable natural elements that gives Novo mesto its image
Lenart's Franciscan Church, monastery and the old grammar school; the Franciscans settled in Novo mesto in the 15th century when they fled from Bela kraijna because of Ottoman raids. The monastery library, which dates from the late 15th century, is the oldest library in Novo mesto and has around 22,000 books. The Novo mesto grammar school, which from 1746 to 1870 was run by the Franciscan friars, is the oldest grammar school in Slovenia, with an unbroken tradition.
 Rafting on the Krka river which surrounds the city offers a different view of the city's attractions and a special adventure on the water.
Kette Avenue and Marof, a hill with extensive archaeological finds.
---
In case of additional questions, contact us or visit the website of each city.