Šentjur
TIC ŠENTJUR
Ulica skladateljev Ipavcev 17, p.p. 55
What to see in this city?
Get to know the city
---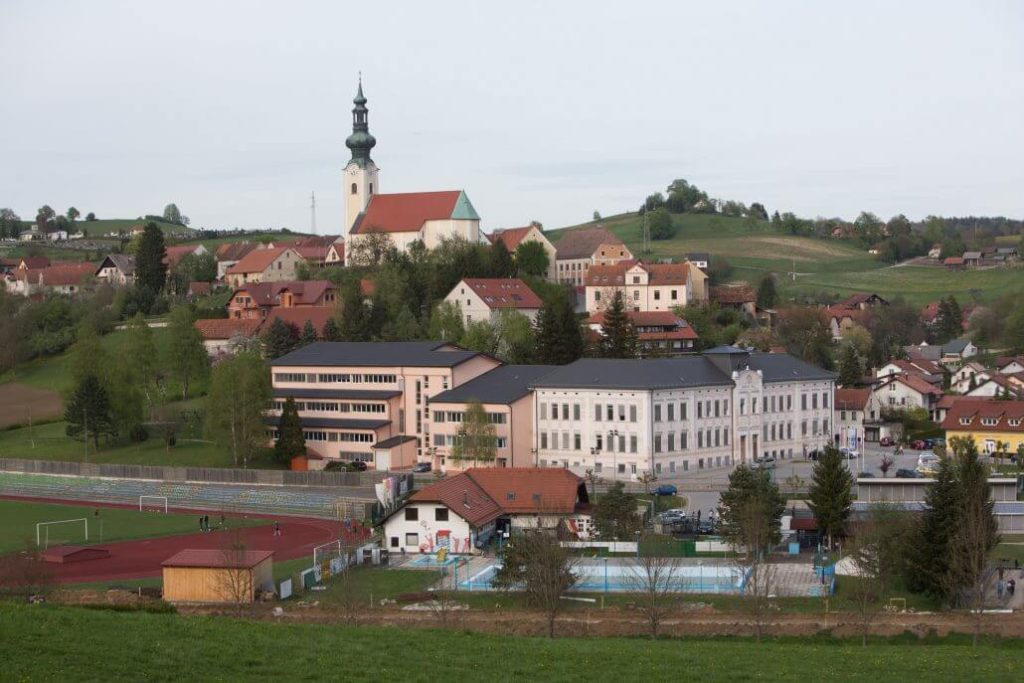 Zgornji trg (Upper square)
The attractive old market square which has a special place in the history of Slovenism and patriotism.
 Ipavec Family House – A memorial house of the Ipavec family of doctors, composers and patriots, which also functions as a protocol building with a wedding hall and wine cellar.
Ipavec Garden – The garden features a fountain designed by Jože Plečnik and a stone table beneath the 200-year-old linden tree. During summer numerous cultural events and weddings take place.
New Swing Quartet 'Song of the Southern Railway' Exhibition – A permanent exhibition in the form of a memorial room and exhibition area dedicated to the world-famous New Swing Quartet, which was founded in Šentjur.
Galerija Zgornji trg (Upper Square Gallery) – The gallery is located in the vaulted basement of the building and features an original plague column dating from 1641. The gallery also hosts occasional temporary art exhibitions and other art-related events.
Rifnik and its Archaeological Treasures Exhibition  – A museum collection of over 600 exhibits in nearby Rifnik from the Early Stone Age through the Celts and Romans to the Late Antiquity.
Rifnik Archaeological Park – The archaeological park is located on the top of Rifnik, a hill that has been continously inhabited since the Early Stone Age. Today it is a popular hiking spot which offers beautiful views of Šentjur and the surroundings. There are also energy points and on the northern slopes the ruins of a castle which for a time in the past was owned by the Counts of Celje.
Museum of the Southern Railway – Through stories, original exhibits and photographs, the long-serving stationmaster leads you through the history of the Styria Southern Railway, from the beginnings of the Graz – Celje railway track.
---
In case of additional questions, contact us or visit the website of each city.