Idrija
What to see in this city?
Get to know the city
---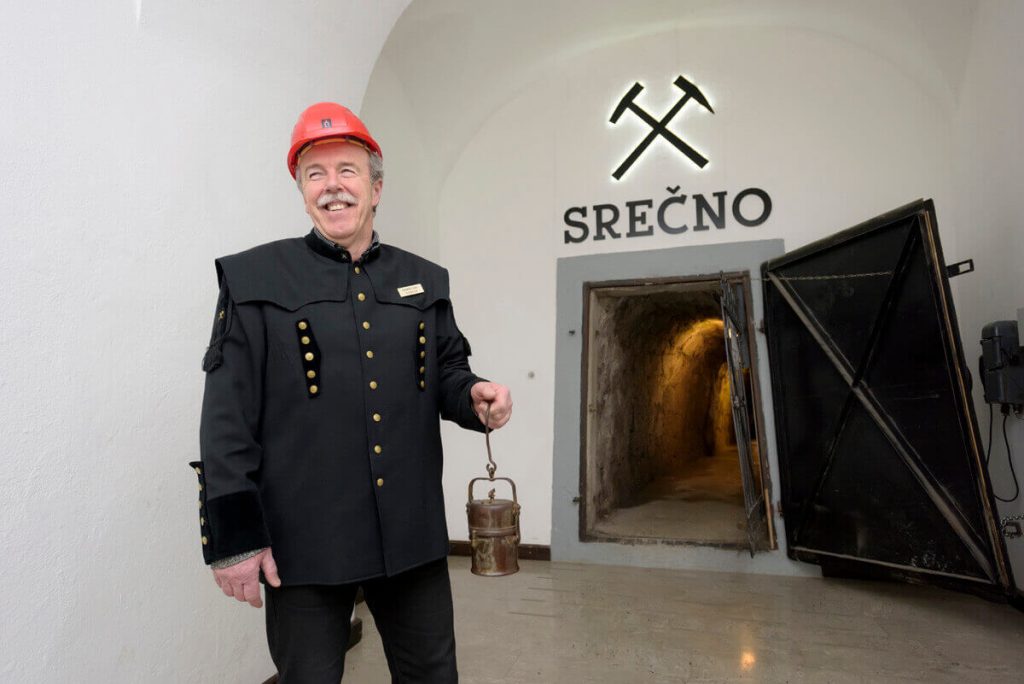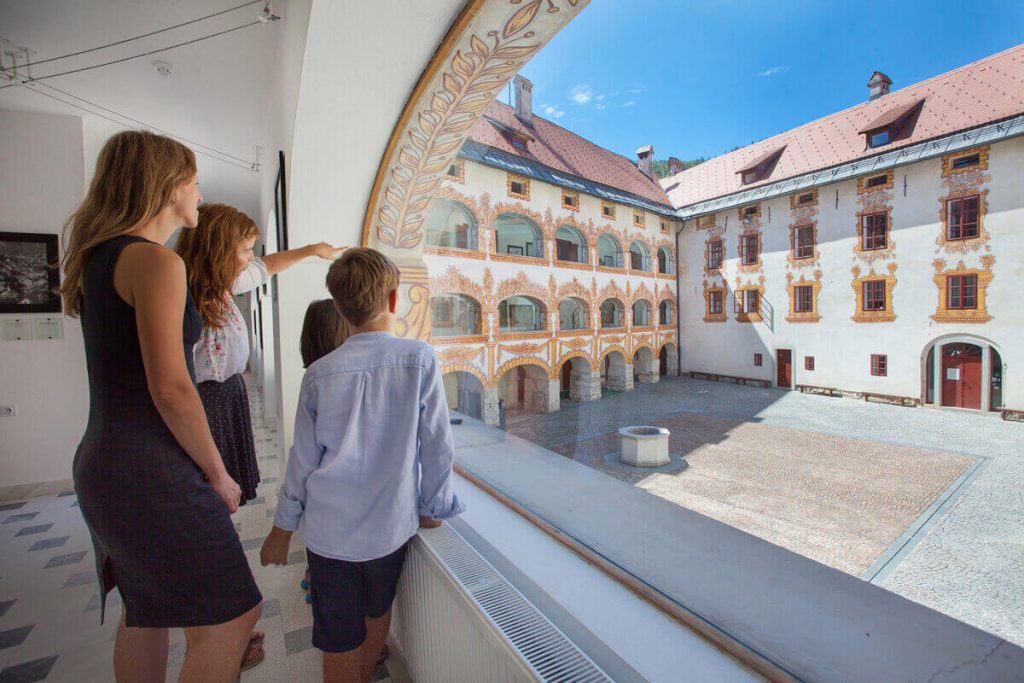 The mercury story
Idrija is inseparably connected with the story of the second biggest mercury mine in the world:
Anthony's shaft – one of the oldest preserved entrances into a mine in Europe dating from 1500. The entrance into the mine is possible through the Šelštev building, which originally served as a room for injured miners.
Gewerkenegg Castle – built in the first half of the 16th century, the castle was intended for use by the management of the Idrija mine. The courtyard facade is adorned by beautiful frescoes. Today it is the home of the Idrija Municipal Museum.
Idrija Kamšt – the mine water pump with a wooden water-driven wheel with a diameter of 13.6m, which is famous for being the largest water wheel of its kind in Europe.
Klavže water barriers  – a system of water barriers in the Idrija, Belca and Kanomljica valleys used for floating timber. Due to their extraordinary construction they are also known as the 'Slovenian pyramids'.
Hg Smeltery – a renovated mine building where it is possible to find out about the development of smelting furnaces through five centuries and the process of mercury extraction
Idrija Lace School – the only lace school in the world, which from its establishment in 1876 has been operating continually. Great credit for its establishment goes to Ivanka Ferjančič, the first teacher of lace bobbin lacemaking at the lace school.
Church of the Holy Trinity – the oldest church in Idrija was built in the place where it is said that in 1490 a bucket maker discovered mercury. The presbytery is adorned with brightly coloured glass partitions with typical Idrija symbols.
---