Fest Mest+

Kranj
Veronika Strnad in Kranj, concert
Cafe galerija Pungert
30.6.2023 at 21.00
Heartfelt and genuine people who simply brighten up the day with their energy and good intentions are what warms the heart and inspires the love songs of Veronika Strnad, a trained singer and versatile musician. It was a song about love that also won her the award for Young Promising Author and Performer at the Popevka Festival in 2022.
The musician, who often emphasises that music is her life, passion and love, prefers to create original songs and often joins forces with various performers, including family members and well-known musicians. In Kranj, Veronika's performance will offer a mixture of musical genres and a summer playfulness – music that oozes youthful sensuality.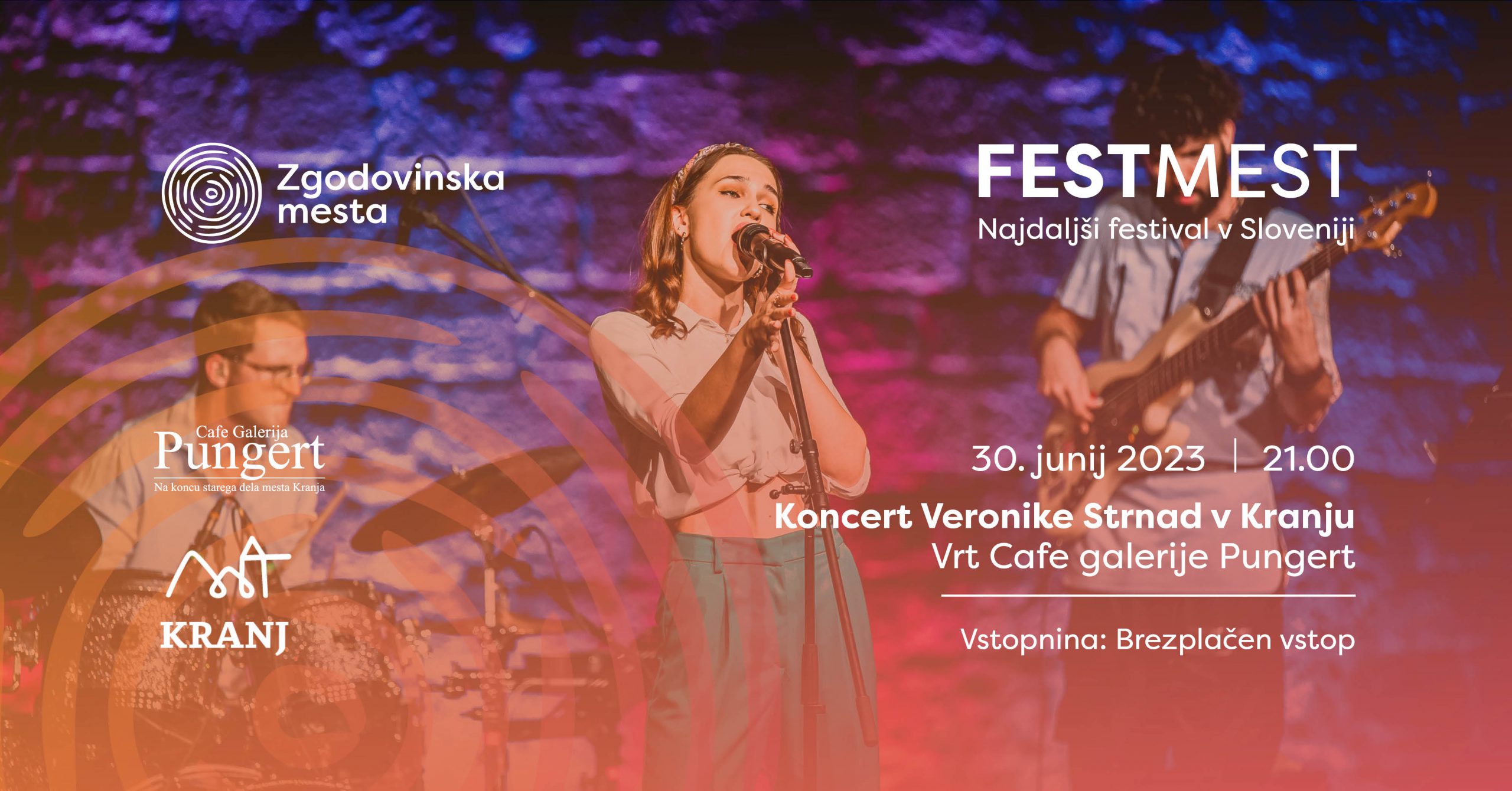 The concert can also be part of your FEST MEST+ experience package, which includes:
Kranj guided tour
Dinner with traditional menu Brioni Restaurant
Performance by Veronika Strnad, at 21.00, Cafe galerija Pungert
Price for the whole package: 16 euros
Booking in advance is required!
Buy package
Take a walk through Kranj
Add to Google Calendar